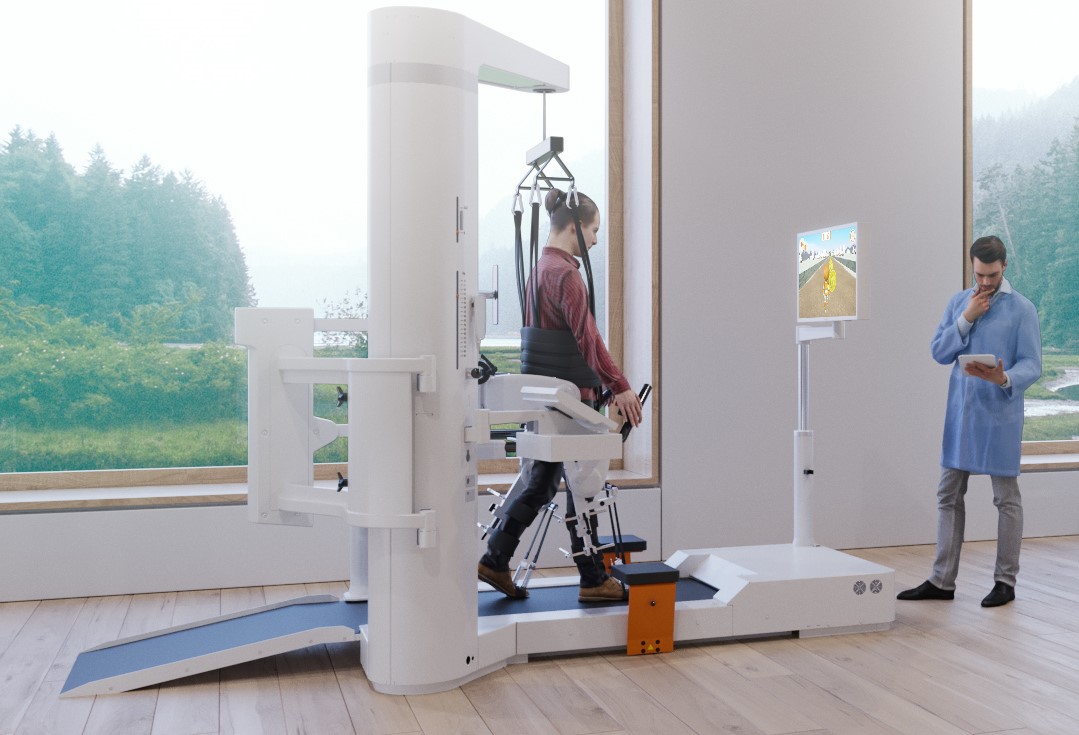 Pusher behavior is a disorder of postural control. Patients push towards their paretic side, they are unaware of this behavior and resist passive correction, hence they are unable to stand or walk without significant assistance. Providing manual support to these patients is very laborious for therapists, making the Lokomat an ideal choice of therapy.
Not only one, but two independent research groups from two different continents recently successfully applied the Lokomat to reduce Pusher behavior in individuals with subacute stroke! Check out the work from the research group from Schoen Klinik Bad Aibling in Germany, and the work from the Wonkwang University School of Medicine in the Republic of Korea.
Link to original publication:
Bergmann, J., et al. (2018). Neurology, 91 (14):e1319-e1327.
Yun, N., et al. (2018).  Eur J Phys Rehabil Med,  54 (6):827-836.