< Go back to blog
February 3, 2020
Robotics Can Improve Proximal Muscle Strength and Grasp Function in Spinal Cord Injury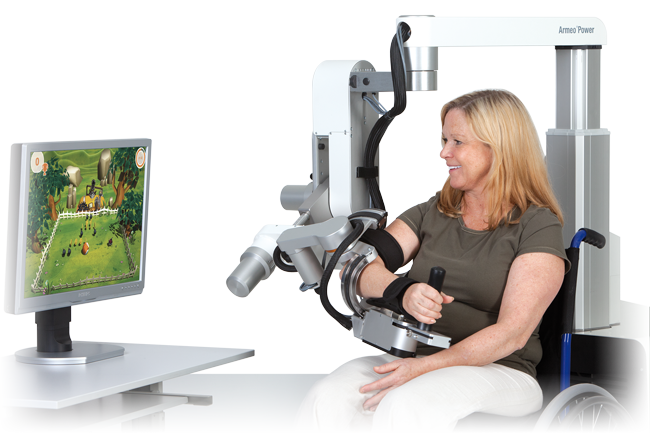 A randomized controlled trial showed that combining Armeo®Power and Amadeo® training in patients with spinal cord injury is effective for proximal strengthening and training of simple prehensive motion, whereas conventional occupational therapy is effective for the distal strengthening and distal fine motor function. Training by ArmeoPower was very effective in the strengthening of proximal muscles, while Amadeo showed some limitations in the training of distal muscles.
Link to original publication:
Jung et al. (2019). Effects of Combined Upper Limb Robotic Therapy in Patients With Tetraplegic Spinal Cord Injury. Ann Rehabil Med. 43(4):445-457.