< Go back to blog
August 4, 2019
High-Dose Therapy Can Lead to Significant Gains in Impairment and Functional Activities Even in Severe Chronic Patients After Stroke.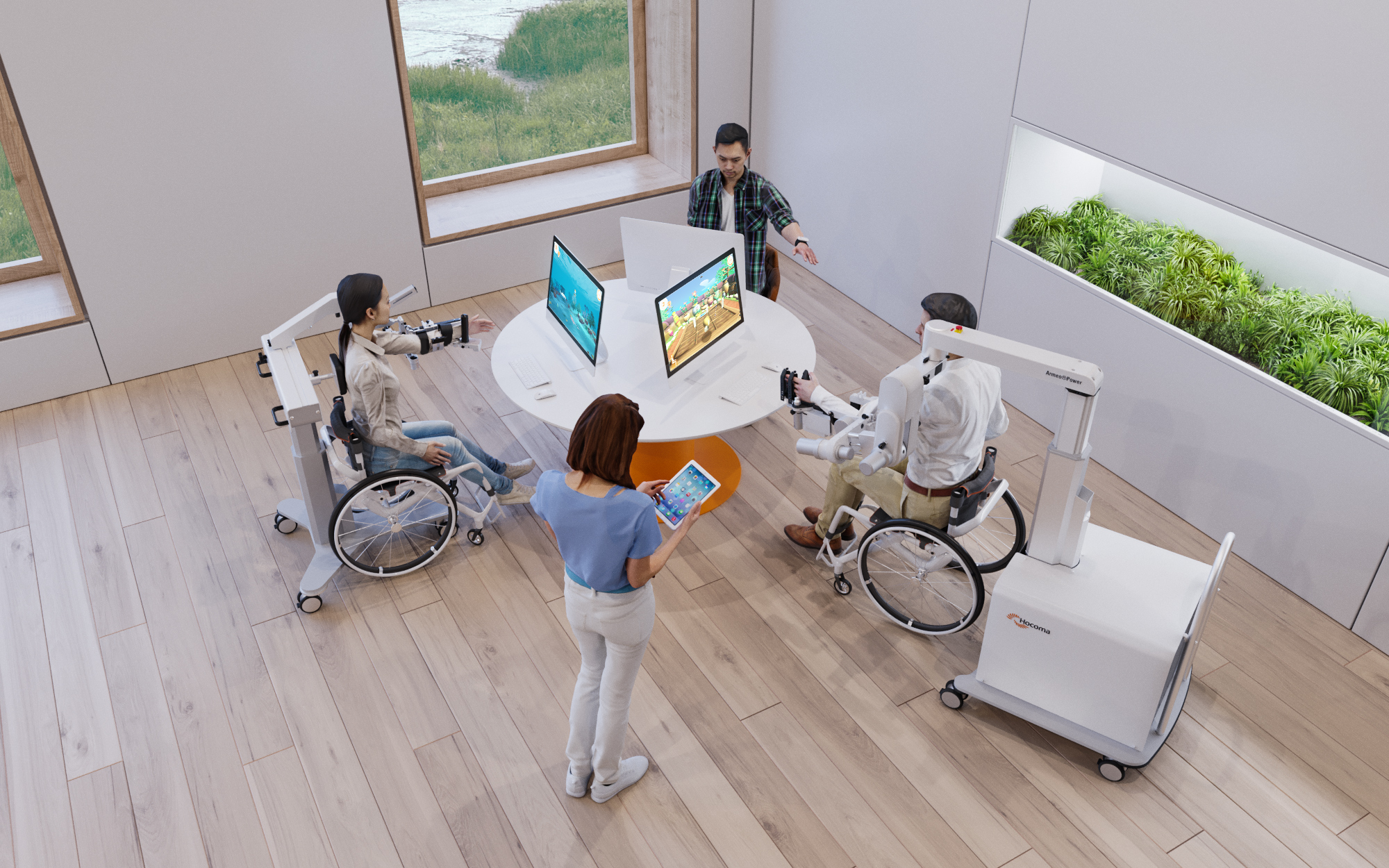 Two studies show that intensive training can lead to clinically important changes in measures of impairment and activity, even in severe chronic stroke patients.
Technology-assisted arm and hand therapy, combined with incremental coordinated movement practice based on motor learning principles, was delivered for 300 hours in 36 patients in the chronic phase of stroke, who had moderate to severe arm impairment. Patients showed statistically significant gains in Fugl-Meyer (9.8 points on average) which did not plateau after 150 hours of training. Improvements were maintained at 3-month follow up. At the functional level, patients improved from pre to post intervention and kept improving at 3-month follow up. An efficient setting with a 1:3 ratio (therapist:patients) was used in the intervention.
The Queen Square Upper Limb Neurorehabilitation Program implemented a high-dose therapy intervention in an outpatient stroke setting, combining ArmeoSpring with several other therapies for a total of 90 hours of therapy in 3 weeks. Patients improved by clinically important differences in measures of impairment and activity and even sustained their gains at 6-month follow-up.
Link to original publications:
Daly, J., et al. (2019).  Neurorehabilitation and Neural Reapair, (33) 7:  523-537.
Ward, N., et al. (2019). Journal of Neurology, Neurosurgery, & Psychiatry;90:498-506.